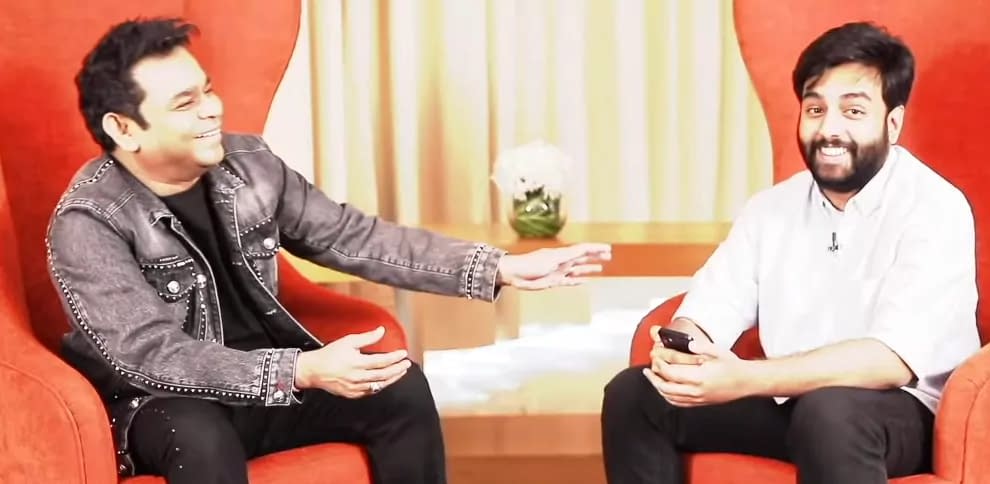 Yashraj Mukhate 's dream comes true after meeting the legend himself, A.R. Rahman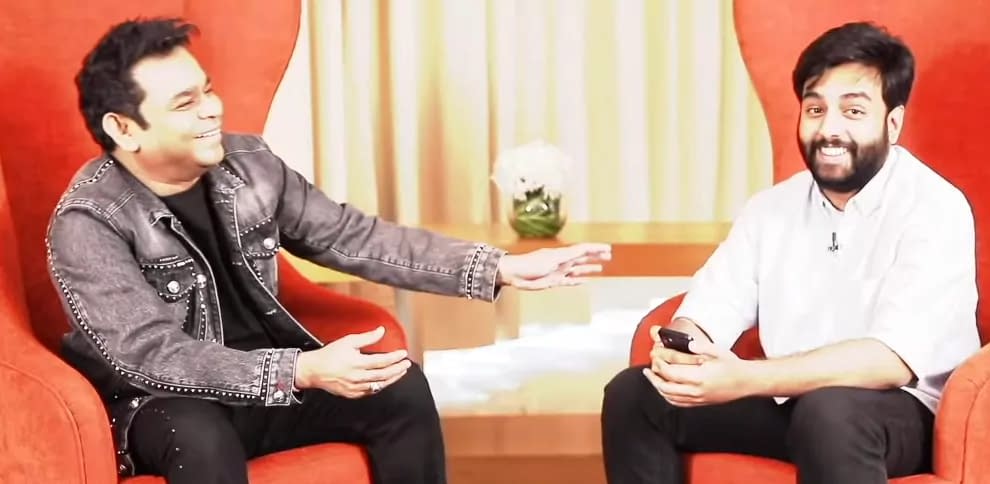 Indian film composer, record producer, singer, and songwriter A.R. Rahman comes on the same platform as Yashraj Mukhate! Those of you who don't know Yashraj, he is a newcomer in the music industry. Gaining popularity from KokilaBen song in august 2020, the newbie has over 2M followers on Instagram. Mukhate is a music enthusiast, and meeting the legend today totally overwhelms him.
The interview with A.R. Rahman describes all about Rahman's work, future, and whatnot. The 15 min long video brings out the truth about the year 2010. Rahman tells the audience about the many accidents from that year, good and bad.
Both these music enthusiasts are two very very different people. One is here since 1992 and the other is a millennial sensation. But one thing common, the belief in music. something as pure as music, one just gets lost in its vibe. Music is not just the party songs or breakup sad songs, it is about how it changes your life.
Yashraj says that one song can change lives! Rahman disagrees a little by saying it's not just one song but your hard work on that. Somewhere your hard work for that song was a lot more than you put in others.
The humanity, the surprise in song and story writing makes you reach heights! The Padma Bhushan winner, one and only A.R. Rahman still gets overwhelmed with his new songs. Being a child at heart will always keep you going.
The entire point of this interview is because of an upcoming film. 99 SONGS, producer being A R Rahman. He is also the writer of the film. He has a lot to say about his journey in these two debut roles in his life.
Catch these two amazing music enthusiasts on Instagram and Youtube.
Also Read: https://thebollywoodlive.com/searching-for-sheela-trailer-out-watch-now/