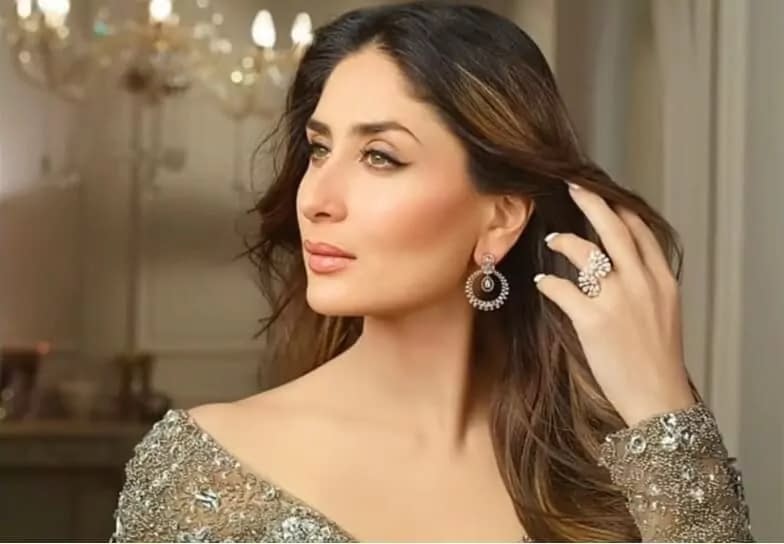 Kapoor Clan loves to eat, Kareena Kapoor shares a sneak peek from Star vs. Food sets.
The Kapoor Clan loves to eat, and here we have Kareena Kapoor Khan on the sets of Star Vs. Food. In a recent post, Kareena Kapoor shares a glimpse with Malaika Arora, Arjun Kapoor, Karan Johar, and Pratik Gandhi. Now it is time to show the world some culinary skills. The fun and drama in the kitchen will thrill you from this episode of Star vs. Food.
It is a big surprise for the audience to see Kareena Kapoor, Malaika Arora, Karan Johar on Star vs. Food. The actress shared the promo on her social media. We will see which celebrity is making the best food out of everyone. The fun-packed episode will drop by April 15, 2021. You cannot miss this episode on Discoveryplusin. Last month the stars were busy preparing for the show, and now it's time for the viewers to watch this episode. From the promo itself, we see flames and actors panicking and also having fun. Kareena was grating cheese, and Pratik was along with the professional chef in the cookery show. The actors are indeed having a gala time.
Currently, Kareena was back from her maternity break. For a few days, she was on the headlines. The fans were buzzing as she resumed her work. After a while, we will see her in the kitchen of Star vs. Food. The promo showed the tense look on every face. Malaika was startled to see a big raw fish. Whereas KJo was skeptical about the kitchen stint. And also, Pratik was cooking along with the chefs. It is not the end. We have a lot to see.
Kareena in Star vs. Food
Already curious what the stars will cook, here what Kareena said, "Anyone who knows the Kapoor clan, knows how much we love to eat! I'm excited to finally be able to share a sneak peek at @discoveryplusin's #StarVsFood.
It was love at first bite for me creating the mouthwatering Pizza. Thank you Chef Sarita Pereira for your patience! You were amazing!"
In continuation, she added, "Don't forget to catch the premiere on April 15 only on discovery+ Also excited to see what @arjunkapoor, @malaikaaroraofficial, @karanjohar, @pratikgandhiofficial whip up!"
Now, grab your seats and switch on to Discovery App on April 15.
ALSO READ: https://thebollywoodlive.com/the-secret-behind-shilpa-shettys-fitness-revealed/