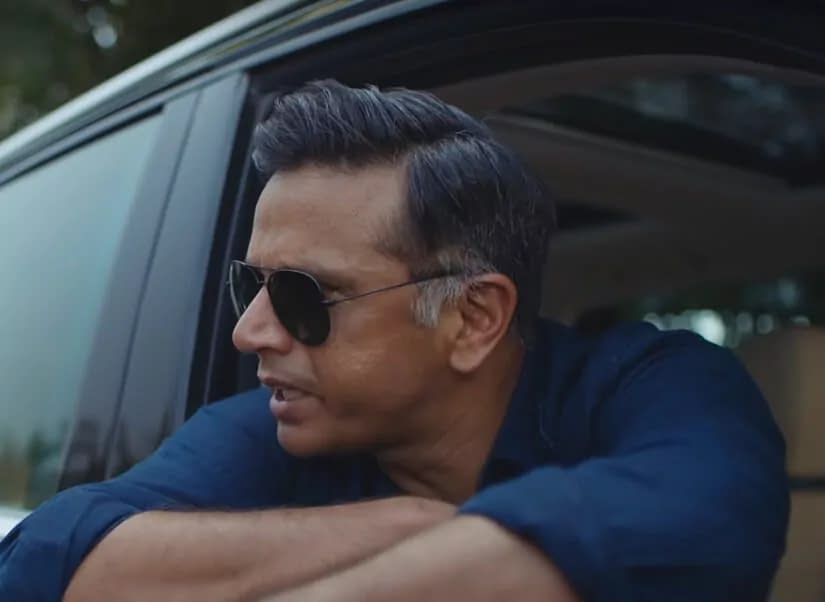 Indira Nagar ka Gunda: know the real Rahul Dravid
Former Indian captain, Rahul Dravid finally loses his calm in traffic. Something that the entire world was waiting fot to happen.
Yes, you read that right. Rahul Dravid is a person who is calm, cool, and fun-loving. Not even the team players have seen him shout ever. This man just doesn't get angry! Social Media is going crazy as they see Rahul shout and scream in between a running traffic.
To thank the only people who managed to bring out Dravid's angry side is CRED. CRED is a members-only credit card bill payment platform that rewards its members for clearing their credit card bills on time.
Current Indian Captain Virat Kohli tweets that: " never seen Dravid bhai like this before ", It is a shocker to the players, imagine our reaction!
Even though this is just an ad, Rahul is playing professionally here as well, says CRED. In the ad, rahul says, INDIRANAGAR KA GUNDA HU MAI. Listening to this has us laughing for minutes! This ad has 3M million views in just 1 day.
Additionally, it is so popular now that even Deepika Padukone is following this trend. She shares a photo with caption " indiranagar ki gundi hu mai". Dravid magic will never die, be it on field or in traffic.
There are so many memes all over social media about Rahul being a one many army! The cricketer is hitting the other car's mirror with a bat, screaming at oldies and showing his irritation at a steering wheel. Th whole point of the ad is to show the reaction when someone is stuck somewhere but when they use cred, it is all rainbows and unicorns.
Such a funny and smart way to present an ad. Bringing in Rahul Dravid as their brand ambassador, cred will go places!
Also Read:https://thebollywoodlive.com/hello-charlie-review-aadar-jain-doesnt-live-up-to-the-expectations/